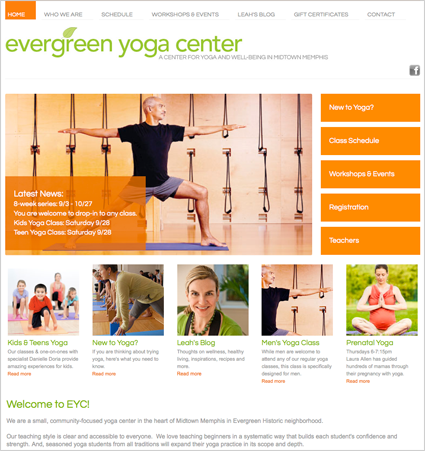 Evergreen Yoga Center is a center for yoga and well-being in Midtown Memphis offering yoga classes and therapeutic massage. Whippet Creative developed their website to balance form and functionality with a relaxed and user friendly, modern design.


Evergreen Yoga Center' now has a mobile responsive website that engages the community with an online signup, latest news, and blog. Yoga classes, massage sessions and gift certificates can be purchased online. The website is fully manageable through a content management system allowing updates to class schedules, class descriptions, and photo galleries.


Visit Evergreen Yoga Center
W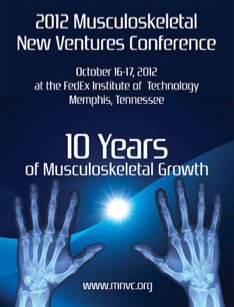 hippet Creative is proud to partner with the Musculoskeletal New Ventures Conference for the past ten years. Our projects include website development, email marketing, promotional and conference print collateral.


The MNVC is an annual conference bringing together surgeons, medical device companies, researchers and venture capitalists from around the globe to develop ways to promote the latest technological advances in the field of musculoskeletal disease.

Visit
www.mnvc.org
H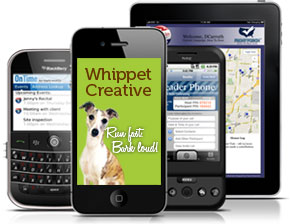 ow many times have you surfed the web on you iPhone, iPad or Android and ran into a website that just won't render correctly. Although this problem is becoming less common, it still happens.

You may also notice that many websites do actually render on a mobile device, but the website you see may not be optimized for viewing on mobile devices. For instance, you see the entire website, but you have to incessantly scroll around in order to access all of the navigation. There is a way around this...it's developing a mobile site that is built specifically to be viewed on mobile devices.
Fetch More...